What is an ecommerce website?
An ecommerce website is actually something you likely use often. Ever used Amazon? Shein? Boohoo? Nike?
All of these online stores are ecommerce websites.
Ecommerce refers to a business model that involves sales transactions being completed over the internet. Therefore ecommerce websites are websites from which you can purchase products or services. Just add things to your basket and checkout with your banking details, it's as easy as that!
While people were skeptical about using individual sites to purchase items due to the risk of fraudulent activity, the modern age has brought in a wave of enthusiasm to online shopping, furthered only by the pandemic.
At this point, it is almost expected for businesses to have their own online store. Just think about the drama behind Primark being behind on launching an online store; they only just expanded their click and collect service on the 24th July 2023, despite pleas from their customers for an ecommerce site.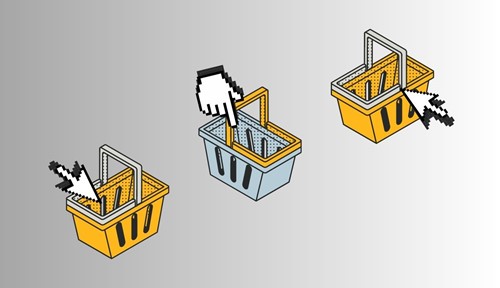 Why have an ecommerce website?
Ecommerce websites have a vast number of advantages, from being convenient to reducing costs.
Flexibility
Customers enjoy browsing, and spending their time identifying the product they want online. Using a website allows them to browse remotely from their phone or laptop, whenever it is convenient for them. Flexible hours allows you to take orders long after 5pm on a working day without having to lift a finger.
Faster buying process
After customers have done their browsing and product research, they want the checkout process to be fast. People go online for items they need, get a fast response, such as a results page, they can checkout in minutes, and even have their items delivered by the end of the week. It's convenient and fast, and people like that!
Cost reduction
Maintaining a physical store can be a costly process, for example paying rent, or for repairs, store design, inventory, stock, workers. It can cut into profits and ROI dramatically. But with an ecommerce store, reductions can be made in areas such as store upkeep, resulting in less investment and more profit.
Affordable advertising and marketing
You can utilise the use of social media to advertise your products, linking specific products to specific posts, adding in video content and good quality image to entice people to click on your site. If they have the option to buy right away, they could make the decision to purchase, but if they have to go to a store to buy the same product, the likelihood is that they will find it somewhere else online and pay more for the convenience of having it sent to their door.
Multiple payment methods
Use buy-now-pay-later companies, such as Klarna, to entice people into buying from your site, as well as the basic debit/credit card option. This allows you to appeal to all customers who may wish to purchase but need a variety of methods to do so.
You can also add in a coupon section for discounts, which you can boost in your marketing campaign, which will bring additional customers and users to your site.
Reach a broader audience
By delivering products, you can reduce locational restrictions; a physical storefront can only get so many visitors a day, even if your business is located in a popular city. With an ecommerce store, you can reach customers all over the country, and even abroad if you want to include overseas shipping. The expanded reach allows your brand to grow larger without increasing costs.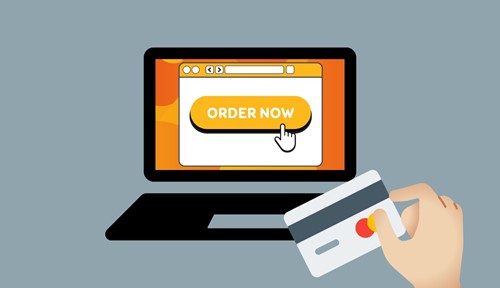 These are just a handful of benefits you could utilise for your ecommerce website. Want to know more about how to begin the process of creating one for your business? Reach out to Moirae Creative, a digital marketing agency specialising in ecommerce website design in Doncaster to get advice, or to get the ball rolling on your project!