Mobile has revolutionised how we shop on a day to day basis. From browsing products while seated at dinner to making purchases during the morning commute - we can buy virtually anything from virtually anywhere.
Instagram want to make that process even easier, announcing their plan to enable its users to shop directly on the platform - known for its power of mobile discovery - with Instagram Shopping. While the ability to browse and discover is already relatively easy on mobile, finding more information about specific products can sometimes be a pickle.
That's why with Instagram Shopping, users can review, learn about and consider products that interest them without those direct moments on mobile shopping that take you from the shop window straight to the checkout before getting more information about that specific product or being given the opportunity to consider other products.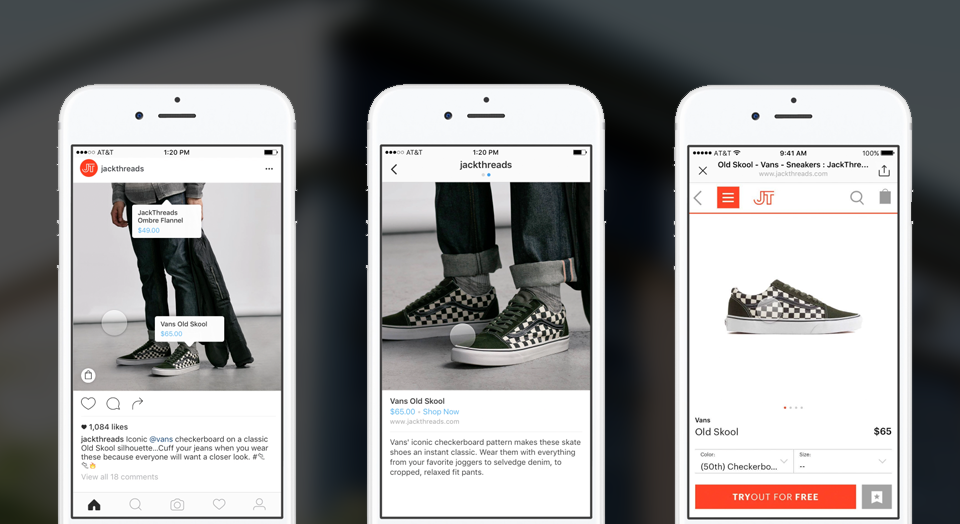 Instagram has rolled out the new experience to 20 US-based retailers for brands including Abercrombie & Fitch, Hollister and Target, giving posts more depth and making it easier for #Instagrammers to review the item.
The functionality behind the UX comes from the 'tap to view' icon at the bottom left of a photo. Once tapped, a tag will appear on the products featured in the post, showcasing up to five products with their associated price.
Once a tag has been tapped, a detailed view will open showing the product's information to the user without leaving the app. From there, they can go to the 'Shop Now Link', which redirects to the website, or go back and continue searching. 

Following the initial launch in the US on iOS devices, Instagram says we can expect more features such as product recommendations and the saving of content when the feature rolls out to a wider audience.